Are you looking for 4x4 Tyres for your vehicle?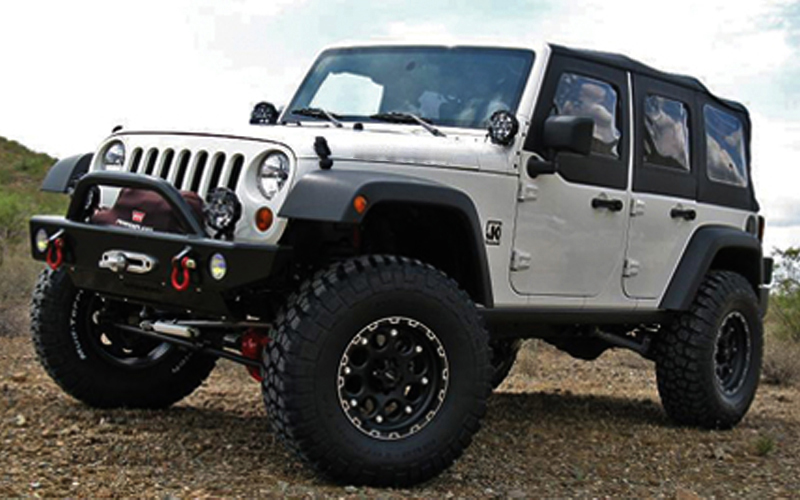 Also known as SUV tyres, 4x4 tyres are very different from any standard passenger car tyres. At first glance, they may appear similar to any comparable summer or winter model; however, on closer inspection, a wide range of differences will emerge.
4x4 wheels have several advantages over standard car tyres in St. Helens. They are also more expensive than their traditional counterparts, but their added performance and ability to navigate the worst road conditions, something ordinary wheels cannot, more than make up for the steeper price.
If you are looking to buy 4x4 car tyres in St. Helens, contact us. We have a vast range of SUV tyres available in our stock, suitable for all makes and models of vehicles.
How are 4x4 wheels different?
At first glance, it may be difficult to notice any significant differences. However, SUV tyres have the following characteristics:
Significantly deeper and broader treads. The shoulders of these treads will be higher than ordinary car tyres.
This feature helps them maintain traction over treacherous terrains. Enough rubber will remain in touch with the ground irrespective of the condition. You will notice this difference when you drive with 4x4 tyres in St. Helens.
These tyres have extraordinarily complicated tread patterns. Standard tyres have either asymmetric or symmetrical patterns. 4x4 wheels may sometimes have a combination of these; for example, Continental and Goodyear proclaim their SUV wheel models have a mesh tread pattern.
4x4 tyres in St. Helens will rarely spin-out even if your car is driving over loose gravel or sand. These are heavier than standard passenger car wheels and their centre of gravity is higher. Unless your car is stuck at an odd angle, these tyres will generally get you out safe under most situations.
These wheels also last significantly longer than ordinary tyres because of their better build and composite materials. Blackbrook Motors recommends that you buy 4x4 tyres in St. Helens when you want a comfortable ride irrespective of any road condition.
Scouring the internet for 'quality 4x4 tyres near me'?
Look no further. Whenever you need a set of 4x4 tyres in St. Helens, Merseyside, visit Blackbrook Motors, and you will discover a fantastic range of new tyres from the best bands at prices you won't find anywhere else. Also, purchase car tyres online to enjoy attractive deals and discounts.